Dimensional Diagram
The router can be fasten by four screws M4 (for mobile application especially) or by the mounting rail DIN35 (stable applications). The flexile clamps mounted in the central holes are used for fastening on the DIN35 rail.
Labelling GPRS routers
is described in next table: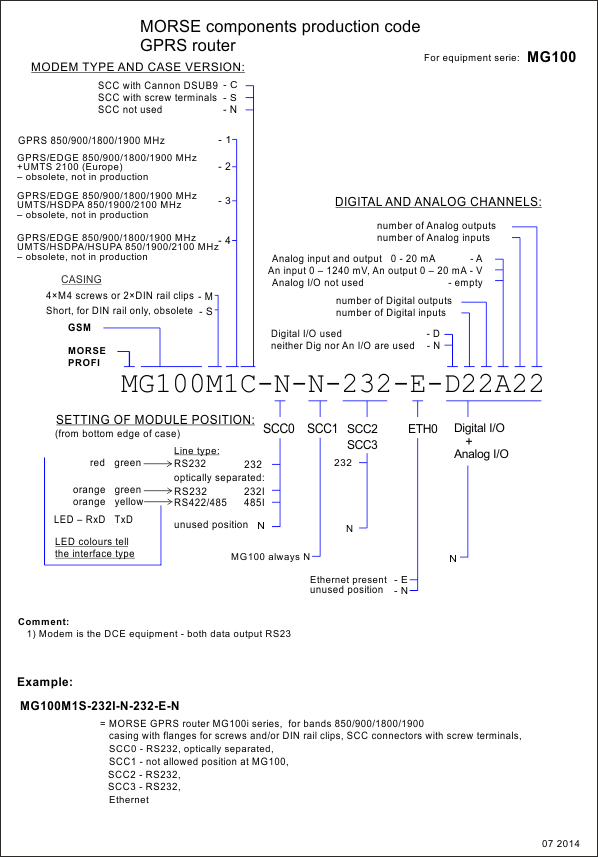 Generally, the MG100 is a trade name for all GPRS routers. MG100 is a standard marking of innovative GPRS routers from MG100M1 to MG100M4. Older MG100M0 is no longer manufactured.