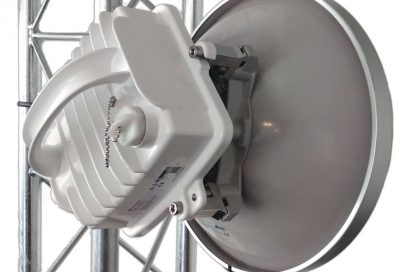 RACOM is pleased to announce the release of a new model of RAy3 microwave link. The new 17 GHz model shares the same parameters as existing RAy3 24 GHz.
Thanks to its exceptional resistance to interference, RAy3 provides the most stable links even on busy sites. A Full Outdoor Radio, it is ideal where high performance links with maximum reliability are required. Designed with attention to detail and implementing all relevant state-of-the-art concepts, this high quality microwave link provides excellent performance characteristics.
RAy3 sets new standards and provides significant improvements in data speed and security features. 713 Mbps FDD data speed in symmetric duplex in 200 MHz channel is available in 17 GHz band. Using RAy's option of asymmetric channels, the user can maximise spectrum availability making RAy3 a leading choice for license free bands.
Full details can be found on the website and data sheet.