RAy is the high-speed point-to-point microwave link developed and completely manufactured by RACOM, a global leader in the development and production of industrial grade wireless equipment.
This Full Outdoor Software Defined Radio for 10, 11, 17 and 24 GHz band has been designed with attention to detail, performance and quality. All relevant state-of-the-art concepts have been carefully implemented without compromise.
In accordance with RACOM´s twenty-year tradition on the industrial market, it has become a standard that all RACOM products excel in their technical parameters, professional design, exceptional reliability and quality.
Exceptional system gain and resistance to disturbances (facilitated e.g. by unique input filter design) make RAy the product of choice for both backbone and last-mile microwave links.
Take the opportunity to remotely access and test a live RAy link. Contact us for access details.
Highlights
10, 11, 17, 24 GHz
Speed up to 360 Mbps
Exceptional sensitivity
Interference tolerant
ACM, ATPC
Every single unit tested
Full outdoor, easy installation
Embedded diagnostic
---
Specification
Type
Licensed band
ISM band
10 GHz
11 GHz
17 GHz
24 GHz
Frequency range [GHz]
sub-bands [A,B, …]
A: 10.30-10.59
A,B: 10.7-11.7
17.1-17.3
24.00-24.25
B: 10.15-10.65
C,D: 10.50-10.68
ODU unit
L and U unit
One universal unit
Duplex spacing
detail
any combination of L and U channels
A,B: 490, 530 MHz
C,D: 91 MHz
selectable
min 60 MHz
selectable
min 60 MHz
Channel spacing
7, 14, 28 MHz
1.75, 3.5, 7, 14, 28, 30, 40, 56 MHz
3.5, 7, 14, 28, 40, 56 MHz
3.5, 7, 14, 28, 40, 56 MHz
Channel frequency
detail
detail
detail
detail
User data speed
8.5 – 170 Mbps
2.5 – 360 Mbps
4.9 – 360 Mbps
4.9 – 360 Mbps
detail
detail
detail
detail
Latency
140 μs (64 B / 170 Mbps)
81 us (64 B / 358 Mbps), 234 us (1518 B / 358 Mbps)
Sensitivity, BER 10e-6
7 MHz
28 MHz
1.75 MHz
40 MHz
3.5 MHz
56 MHz
3.5 MHz
56 MHz
QPSK
-96 dBm
-89 dBm
-99 dBm
-88 dBm
-96 dBm
-87 dBm
-96 dBm
-86 dBm
256 QAM
-69 dBm
-68 dBm
-66 dBm
-77 dBm
-65 dBm
detail
detail
detail
detail
Output power [dBm]
-5 to +10 dBm
+23 dBm/QPSK
+17 dBm/256QAM
-25 to +5 dBm
-30 to +10 dBm
ATPC
no
yes
yes
yes
Consumption
17 W
24 W
21 W
23 W
Weight
2.9 kg
2.8 kg
2.5 kg
2.5 kg
Radio parameters
EN 302 217-2-2 V 1.3.1
EN 300 440-2 V 1.4.1
Modulation
fixed QPSK, 16, 32, 64, 128, 256 QAM or ACM
FEC
LDPC
User interface
1 Gb Eth. (10/100/1000) (IEEE 802.3ac 1000BASE-T)
Service interface (optional)
100 Mb (10/100) Eth. (IEEE 802.3u 100BASE-TX)
Power supply
PoE, 40 – 60 VDC, IEEE 802.3at up to 100m
Operating temperature range
-30 to +55°C (-22 to 131°F), ETSI EN 300019-1-4, class 4.1.
Mechanical design
FOD (Full Outdoor)
Size
245 × 245 × 150 mm
EMC
ETSI EN 301 489-1 V 1.8.1 (2008-04), ETSI EN 301 489-17 V1.3.2 (2008-04)
Electrical safety
EN 60 950-1:2004
Applications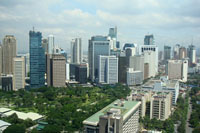 Extension of LAN network
Corporate clients
Fiber line replacement, Building to building interconnect
Key advantages:

Low and constant latency < 0.1 ms
Ethernet, layer L2 transparent
Excellent resistance to interference
Internet providers (ISP)
Backbone and hi-priority last-mile
Heavy traffic with multiple TCP streams
Key advantages:

Web interface including diagnostics
SNMP traps, free NMS
VLAN Management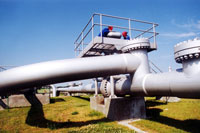 Telemetry and SCADA
Maximal emphasis on reliability and response speed of the networks
High speed backbone
Small data packets have to be processed as fast as possible
Key advantages

High reliability
Longe range links
Low OPEX costs
Calculation
Link type
Selection of a particular microwave link type.
Frequency [GHz]
This frequency is substituted into the formulas. It is the center frequency of the link.
Channel spacing [MHz]
Channel spacing options supported by the link.
Modulation
Modulation types supported by the link in accordance with the chosen channel spacing.
Coding
Selection of coding strength (high for higher sensitivity, low for higher speed).
Sensitivity [dB]
The guaranteed sensitivity for a BER of 10-6 for the chosen channel spacing and modulation (and coding in case of RAy 10).
RF power [dBm]

Possible RF power range for RAy 10 is from -10 to +10 dBm.

Possible RF power ranges for RAy 11:
from -5 to +17 dBm with 256QAM
from -5 to +18 dBm with 128QAM
from -5 to +18 dBm with 64QAM
from -5 to +19 dBm with 32QAM
from -5 to +20 dBm with 16QAM
from -5 to +23 dBm with QPSK

Possible RF power range for RAy 17 is from -25 to +5 dBm.

Possible RF power range for RAy 24 is from -30 to +10 dBm.

Antenna type
Choice of antennas supplied by RACOM. In case a different antenna type is being used, it is possible to choose any of the given antennas that has the same gain. One can also choose the option "other" to set the antenna gain manually.
Antenna gain [dB]
Antenna gain at the center of the frequency band.
EIRP [dBm]
EIRP (equivalent isotropically radiated power) stands for the power radiated from the antenna. The radiated power is limited when operating in ISM bands.

The allowed EIRP in the 17.1 – 17.3GHz ISM band (RAy 17) is +20 dBm.

The allowed EIRP in the 24 - 24.25GHz ISM band (RAy 24) is +20 dBm.

Distance [km]
The distance between the end points of the link. The end points must be in line of sight with a sufficient margin for the Fresnel zone.

The calculation for RAy 10 is possible for the distances from 0.05 to 75 km.

The calculation for RAy 11 is possible for the distances from 0.05 to 120 km.

The calculation for RAy 17 is possible for the distances from 0.02 to 50 km.

The calculation for RAy 24 is possible for the distances from 0.02 to 30 km.

Maximal link scope within the given speed.
User data speed [Mbps]
Calculated medium speed of the user data on ETH – layer1. The radio link, compared to Ethernet, utilizes synchronous transmission and so the real measured user data speed on Ethernet is a function of the packet size. The measured speed on Layer1 is higher for the short packets and slightly lower for the large packets compared to the indicated speed.
RSS [dBm]
RSS (Received Signal Strength). Theoretically calculated received signal strength without any loss (rain attenuation, multi-path, …).
Voltage at BNC [V]
This is important for the antenna alignment. RSS is converted to a voltage that is measurable at the unit's BNC connector.
Fade margin [dB]
The difference between the sensitivity and the RSS value. Sufficient fade margin is necessary for the reliable link operation.
Link availability [%]
The approximate link availability calculation according to ITU-R P.530-14 with parameters chosen for the link in Czech Republic.
This calculation is only approximate. It is necessary to know the GPS coordinates of the end points and the antenna heights above the ground for a more precise calculation. It is also necessary to know the target user data speed and link availability. If interested in an accurate calculation, continue with completing this form.
1st Fresnel zone [m]
r
more info
The Fresnel zone defines a space without any obstacles so no attenuation and/or the distortion of the radio signal can occur. This calculation defines a radius of the first Fresnel zone, which has the essential influence for signal propagation.
2nd Fresnel zone [m]
3rd Fresnel zone [m]
Curvature of the Earth [m]
h
Distance to obstacle [km]
d1
1st FZ at the obstacle [m]
r1
JavaScript must be enabled.
Download
RAy - datasheets
RAy - Datasheet A3
datasheet_RAY_en.pdf
1 465 kB
2013/12/03
RAy - SCADA Backbone
leaflet_RAY_scada_en.pdf
1 039 kB
2013/11/28
RAy - documentation
RAy - 10 GHz - User Manual
RAy10_man_en.pdf
6 751 kB
2013/10/15
RAy - 11, 17, 24 GHz - User Manual
RAy_man_en.pdf
8 331 kB
2013/11/29
RAy - Application notes
RAy-AppNote-en.pdf
719 kB
2013/11/27
RAy - firmware
RAy - 10 GHz - Firmware (for units with fw 4.1.39.0 and higher)
bm1-4.1.51.0.cpio
5 802 kB
2013/10/23
RAy - 10 GHz - Firmware Release notes
RAy-fw1-en-notes.pdf
78 kB
2013/06/18
RAy - 11, 17, 24 GHz - Firmware (for units with fw 0.1.14.0 and higher)
bm4-1.1.5.0.cpio
12 256 kB
2013/07/15
RAy - 11, 17, 24 GHz - Firmware Release notes
RAy-fw4-en-notes.pdf
507 kB
2013/07/15
RAy - MIB Release notes
RAy-mib-en-notes.pdf
51 kB
2013/06/18
RAy - MIB table
RacomRAy_1.2.mib
23 kB
2013/04/12
Antennas 10, 11 GHz
10,11GHz_Arkivator 30 – Radiation pattern
225-HAA1103_00-PA1.pdf
43 kB
2010/11/04
10,11GHz_Arkivator 30 – Technical parameters
901-HAA1103_00-PA1.pdf
59 kB
2009/10/20
10,11GHz_Arkivator 60 – Radiation pattern
226-HAA1106_00-PA1.pdf
73 kB
2010/11/04
10,11GHz_Arkivator 60 – Technical parameters
905-HAA1106_00-PA2.pdf
58 kB
2009/10/20
10,11GHz_Arkivator 99 – Technical parameters
901-HAA1199_00-PA1_2.pdf
106 kB
2011/04/15
10,11GHz_Arkivator 120 – Radiation pattern
226-HAA1112_00-PA1.pdf
71 kB
2010/11/04
10,11GHz_Arkivator 120 – Technical parameters
905-HAA1112_00-PA2.pdf
40 kB
2009/10/20
10,11GHz_Jirous 38 – Technical parameters
JRMA-380-10-11.pdf
432 kB
2013/06/13
10,11GHz_Jirous 65 – Technical parameters
JRMA-650-10-11.pdf
428 kB
2013/06/13
10,11GHz_Jirous 90 – Technical parameters
JRMB-900-10-11.pdf
422 kB
2013/06/13
Antennas 17 GHz
17GHz_Arkivator 30 – Technical parameters
905-HAA1703_00-PA1.pdf
122 kB
2011/10/14
17GHz_Arkivator 60 – Technical parameters
905-HAA1706_00-PA1.pdf
126 kB
2012/02/23
17GHz_Arkivator 99 – Technical parameters
905-HAA1799_00-PA1.pdf
145 kB
2012/02/23
17GHz_Jirous 40 – Technical parameters
JRMB-400-17en.pdf
424 kB
2013/06/13
17GHz_Jirous 68 – Technical parameters
JRMB-680-17en.pdf
410 kB
2013/06/13
17GHz_Jirous 90 – Technical parameters
JRMB-900-17en.pdf
430 kB
2013/06/13
Antennas 24 GHz
24GHz_Arkivator 30 – Technical parameters
901-HAA2403_00-PA2.pdf
326 kB
2013/05/23
24GHz_Arkivator 60 – Technical parameters
901-HAA2406_00-PA2.pdf
326 kB
2013/05/23
24GHz_Arkivator 99 – Technical parameters
905-HAA2499_00-PA1.pdf
145 kB
2013/11/29
24GHz_Arkivator 120 – Technical parameters
901-HAA2412_00-PA2.pdf
460 kB
2013/05/23
24GHz_Jirous 68 – Technical parameters
JRMB-680-24en.pdf
390 kB
2013/11/07
Accessories
CAT7 cable
S-FTP_42_Cat7.pdf
131 kB
2010/01/15
CAT7 grounding kit
CAT7_grd.pdf
212 kB
2011/10/10
External Connector CAT7 - metalic
IE-PS-V01M-RJ45-FH.pdf
116 kB
2012/12/03
External Connector CAT7 - plastic
IE-PS-V01P-RJ45-FH.pdf
47 kB
2009/11/11
Internal Connector CAT7
IE-PS-RJ45-FH-BK.pdf
75 kB
2009/11/11
Power supply – 4× Eth
POE125U-4AT.pdf
160 kB
2010/02/19
RAy grounding kit
ZSA16-en.pdf
546 kB
2010/01/06
Surge protection DL 1G RJ45
DL-1G-RJ45.pdf
465 kB
2012/08/08
Surge protection DL CAT6-60V
DL_CAT6-60Ven.pdf
381 kB
2013/10/18
Power supply PoE – AC
POE36U-1AT.pdf
267 kB
2010/11/16
Power supply PoE – DC
POE36D-1AT.pdf
306 kB
2011/06/17
RAy10, version 3.0.21.0
Installation manual - cz
ray-m1-cz.pdf
4 619 kB
2010/06/10
User manual - cz
ray-m2-cz.pdf
1 416 kB
2009/12/09
RAy10, version 4.1.37.0
Installation manual - cz
ray-m1-cz.pdf
4 708 kB
2011/05/18
Installation manual - en
ray-m1-en.pdf
4 722 kB
2010/11/24
MIB table
RacomRay10.mib
19 kB
2011/02/01
User manual - cz - EU channels
ray-m2-eu.pdf
1 598 kB
2011/05/18
User manual - cz
ray-m2-cz.pdf
1 572 kB
2011/05/18
RAy10, version 4.1.43.0
Firmware changelog - en
Release_notes-en.pdf
38 kB
2011/11/21
MIB table
RacomRay10.mib
20 kB
2011/09/12
Package with firmware
(for units having fw 4.1.39.0 and later)
(pro jednotky s fw 4.1.39.0 a vyšším)
bm1-4.1.43.0.cpio
5 768 kB
2011/11/11
Package with manuals and MIB table 
bm1-doc-4.1.43.0.cpio
1 795 kB
2011/11/11
User manual - cz
ray-m3-cz.pdf
6 201 kB
2011/11/23
User manual - en
ray-m3-en.pdf
6 134 kB
2011/11/23
Firmware changelog - cz
Release_notes-cz.pdf
36 kB
2011/11/21
RAy10, version 4.1.46.0
MIB table
RacomRay10.mib
20 kB
2011/09/12
Package with firmware
(for units having fw 4.1.39.0 and later)
(pro jednotky s fw 4.1.39.0 a vyšším)
bm1-4.1.46.0.cpio
5 795 kB
2012/03/06
Package with manuals and MIB table 
bm1-doc-4.1.46.0.cpio
1 765 kB
2012/03/06
User manual - cz
ray-m3-cz.pdf
6 201 kB
2011/11/23
User manual - en
ray-m3-en.pdf
6 134 kB
2011/11/23
Firmware changelog - cz
ray-fw1-cz-notes.pdf
94 kB
2012/02/24
RAy10, version 4.1.47.0
MIB table
RacomRay10.mib
22 kB
2012/10/11
Package with firmware
(for units having fw 4.1.39.0 and later)
(pro jednotky s fw 4.1.39.0 a vyšším)
bm1-4.1.47.0.cpio
5 797 kB
2012/10/11
User manual - cz
ray-m3-cz.pdf
6 211 kB
2012/08/06
User manual - en
ray-m3-en.pdf
6 139 kB
2012/08/06
Firmware changelog - cz
ray-fw1-cz-notes.pdf
104 kB
2012/10/11
RAy10, version 4.1.48.0
Firmware
(pro jednotky, které mají fw 4.1.39.0 a vyšší)
bm1-4.1.48.0.cpio
5 798 kB
2012/11/12
MIB Release notes
ray-mib-en-notes.pdf
46 kB
2013/02/01
MIB table
RacomRay10.mib
23 kB
2012/11/15
MIB tabulka
RacomRay_1.0.mib
23 kB
2013/02/01
Popis změn MIB
ray-mib-cz-notes.pdf
46 kB
2013/02/01
User manual - cz
ray-m3-cz.pdf
6 204 kB
2012/11/12
User manual - en
ray-m3-en.pdf
6 139 kB
2012/08/06
Firmware changelog - cz
ray-fw1-cz-notes.pdf
96 kB
2012/11/12
RAy10, version 4.1.49.0
Firmware
(pro jednotky, které mají fw 4.1.39.0 a vyšší)
bm1-4.1.49.0.cpio
5 801 kB
2013/02/07
MIB Release notes
ray-mib-en-notes.pdf
46 kB
2013/02/01
MIB table
RacomRay10.mib
23 kB
2012/11/15
MIB tabulka
RacomRay_1.0.mib
23 kB
2013/02/01
Popis změn MIB
ray-mib-cz-notes.pdf
46 kB
2013/02/01
User manual - cz
ray-m3-cz.pdf
6 319 kB
2013/02/06
User manual - en
ray-m3-en.pdf
6 254 kB
2013/02/06
Firmware changelog - cz
ray-fw1-cz-notes.pdf
97 kB
2013/02/07
RAy10, version 4.1.51.0
RAy - MIB Release notes
RAy-mib-en-notes.pdf
51 kB
2013/06/18
RAy - MIB table
RacomRAy_1.2.mib
23 kB
2013/04/12
RAy10 - Firmware Release notes
RAy-fw1-en-notes.pdf
78 kB
2013/06/18
RAy10 - Firmware for units with fw 4.1.39.0 and higher
bm1-4.1.51.0.cpio
5 802 kB
2013/10/23
RAy11,17 - Firmware Release notes
RAy-fw4-en-notes.pdf
507 kB
2013/07/15
RAy11,17 - Firmware for units with fw 0.1.14.0 and higher
bm4-1.1.5.0.cpio
12 256 kB
2013/07/15
RAy17, version 0.1.13.0
MIB Release notes
ray-mib-en-notes.pdf
46 kB
2013/02/01
MIB tabulka
RacomRay_1.0.mib
23 kB
2013/02/01
Mikrovlnný spoj RAy17 – Uživatelský manuál - předběžný
ray17-m3-cz.pdf
6 445 kB
2013/01/30
Popis změn MIB
ray-mib-cz-notes.pdf
46 kB
2013/02/01
Tisková zpráva RAy 17
press_ray17.pdf
366 kB
2012/11/09
RAy17, version 0.1.15.0
Firmware changelog
ray-fw4-en-notes.pdf
61 kB
2013/04/09
Frekvenční tabulky
bm4-RACOM-ray17_baseline-v9.cpio
9 kB
2013/02/20
Firmware
určeno pro stanice s fw 0.1.14.0 a vyšším
bm4-0.1.15.0.cpio
12 183 kB
2013/04/09
Mikrovlnný spoj RAy17 – Uživatelský manuál
ray17-m3-cz.pdf
6 519 kB
2013/04/10
MIB tabulka
RacomRay_1.0.mib
23 kB
2013/02/01
Popis změn MIB
ray-mib-cz-notes.pdf
46 kB
2013/02/01
Popis změn firmwaru
ray-fw4-cz-notes.pdf
62 kB
2013/04/09
RAy17, version 0.1.18.0
Firmware
určeno pro stanice s fw 0.1.14.0 a vyšším
bm4-0.1.18.0.cpio
12 192 kB
2013/04/05
Mikrovlnný spoj RAy17 – Uživatelský manuál
ray17-m3-cz.pdf
6 519 kB
2013/04/10
MIB tabulka
RacomRay_1.1.mib
23 kB
2013/04/11
RAy17, version 1.1.3.0
RAy11,17 - uživatelský manuál
RAy_vol1_man_cz.pdf
6 434 kB
2013/05/23
RAy10,11,17 - technické parametry
RAy_vol2_man_cz.pdf
742 kB
2013/05/16
RAy11,17 - firmware pro stanice s fw 0.1.14.0 a vyšším
bm4-1.1.3.0.cpio
12 250 kB
2013/05/27
RAy17, version 1.1.5.0
RAy11,17 - Uživatelský manuál
RAy_man_cz.pdf
6 430 kB
2013/06/28
RAy - Frequency and modulation tables
RAy_freqpar_en.pdf
1 458 kB
2013/09/25
RAy10,11,17 - Frekvenční tabulky a modulace
RAy_freqpar_cz.pdf
740 kB
2013/06/21
RAy11,17 - firmware pro stanice s fw 0.1.14.0 a vyšším
bm4-1.1.5.0.cpio
12 256 kB
2013/07/15