MR400 is a well proven radio modem, on the market for over a decade and undisputably well established. Tens of thousands of units serve reliably around the world, from the poles to the equator.
MR400 uses a sophisticated anti-collision protocol on the Radio channel. Its unbeatable network performance is boosted by the unique implementation of proprietary SCADA protocols from all significant vendors on the SCADA market.
Thanks to MR400 extraordinary intelligence, speed and switching time, they are suitable for all types of networks where emphasis is placed on speed and reliability, such as SCADA & Telemetry for utility distributions (water, electricity, oil&gas), SmartGrid power networks, Transaction networks like lottery, ATM or POS, mobile networks including mission-critical fleet management and many other applications.
Highlights
160, 300, 400 MHz
22 kbps/25 kHz
5 or 25 W
1× ETH, 4× COM, I/O
Automatic back-up routes
Mobile networks
Network management SW
Features
Specification
Radio parameters
Types 1)

| | | |
| --- | --- | --- |
| Half-duplex | Full-duplex | Frequency |
| MR160 | MD160 | 135 – 175 MHz |
| MR300 | MD300* | 290 – 350 MHz |
| MR400 | MD400* | 350 – 470 MHz |

Tuning range
3.2 MHz
Channel spacing 3)
12.5 / 25 / 200 kHz
Frequency stability
±1.0 ppm
Modulation
4CPFSK / 12.5 and 25 kHz; 2CPFSK / 200 kHz
Data rate
10.84 kbps / 12.5 kHz
21.68 kbps / 25 kHz
132.0 kbps / 200 kHz
Carrier output power 1) 3)
0.1 W–5 W; 0.1 W–25 W
Sensitivity for BER 10e-6
-110 dBm / 10.84 kbps / 12.5 kHz
-105 dBm / 21.68 kbps / 25 kHz
-100 dBm / 132.0 kbps / 200 kHz
Electrical
Primary power
13.8 V (10.8–15.6 V)
Rx 2)
380 mA (Eth +40 mA, I/O +50 mA)
Tx 2)
1.6 A / 1 W; 2.0 A / 5 W; 5.5 A / 25 W
Sleep mode
2.5 mA
Interfaces
5 slots
Ethernet, 2× RS232, 1× RS232, 1× RS232i, 1× RS422/485i, I/O – 2×DI, 2×DO, 2×AI, 2×AO
Environmental
IP Code (Ingress Protection)
IP40
Operating temperature
-30 to +70 °C (-22 to +158 °F)
Humidity
5 to 95% non-condensing
Storage temperature
-40 to +85 °C (-40 to +185 °F)
Mechanical
Casing
Rugged die-cast aluminium
Dimensions
208 W × 108 D × 63 H mm (8.19 × 4.25 × 2.48 in)
Weight
1.2 kg (2.65 lbs)
SW
User protocols on COM
More than 70 protocols – Modbus, IEC101, DNP3,Comli, DF1, Profibus,
User protocols on Ethernet
Modbus TCP, IEC104…
Multi master applications
Yes
Report by exception
Yes
Collision Avoidance Capability
Yes
Repeaters
Store-and-forward; Every unit; Unlimited number
Diagnostics and Management
Radio link testing
RSS, DQ, Homogenity
Statistic
Rx/Tx packets on User interfaces and for User data and Radio protocol (Repeats, etc.) on Radio channel
Network management
RANEC software
Approvals
Radio parameters
CE, FCC part 90, RSS119
Use in automotive environments
ECE Regulation 010.00
Vibrations
EN 61 373
Availability of types and frequencies – NARROWBAND
Type
MR160
MR160
MD160
MR300
MR400
MR400
Output power (W)
5
25
25
5
5
25
Channel spacing (kHz)
12.5 / 25
12.5 / 25
12.5 / 25
12.5 / 25
12.5 / 25
12.5 / 25
Mass production (MHz)
138-163.2
148-163.2
155-159.6
337-340.2
350-479.2
-
Production on request (MHz)
135-180
135-180
135-180
330-350
350-520
406-430
CE approval (MHz)
135-180
135-180
135-180
336-341
350-470
-
FCC approval (MHz)
406-412
421-512
Availability of types and frequencies – WIDEBAND
Type
MX160
MW160
Output power (W)
25
25
Channel spacing (kHz)
200
200
Mass production (MHz)
Base frequencies – tuning range +3.2 MHz
135,0 / 139,6
157,2 / 161,8
165,0 / 169,6
175,0 / 179,6
157,0
162,0
168,0
Production on request (MHz)
135-180
135-180
CE approval (MHz)
135-180
135-180
1) Please contact us to check availability of specific types and frequencies. Types marked * can be manufactured individually when ordered in significant volumes.

2) Values depend on frequency and modem type.

3) HW option
Applications
Polling, Report-by-exception, Mesh
SCADA & Telemetry
Electricity
Smart grid
Lottery
Accessories
Routers
MRouters are special industrial computers which are included in the MORSE system in places where it is necessary to communicate between several independent IP networks with physically separated Ethernet interfaces or in cases where it is necessary to boost the hardware of other MORSE equipment (computing power, number and type of interfaces) or their firmware (special protocols and applications).
MRouters are used primarily in MORSE network centres.
The MC100 controller serves purposes similar to MRouters. It is made from the computer part of radio modems, hence it is fully compatible with MORSE and also provides modularity of interfaces like a radio modem.
WALRUS is a virtual router made in software that emulates radio modem or controller behaviour within computers running OS LINUX.
| | | |
| --- | --- | --- |
|   | Type | Characteristics |
| MRouter | MRouter-A2 | Minimum dimensions, with 2 independent Ethernet interfaces |
| Controller | MC100 | Computer part of radio modems |
| Virtual router | WALRUS | Software emulation of a radio modem (or rather of a controller) |
Power supplies
With the extremely fast Rx/Tx switching achieved by RACOM radio modems high demands are placed on the durability and quality of the power supply. RACOM therefore develops and manufactures its own brand of high-end power supplies:
Type
Characteristics
AC
MS2000/12
230 V AC / 13.8 V DC, intelligent back-up
MS2000/24
230 V AC / 24 V DC, intelligent back-up
Solar
MSU120
Arbitrary solar panel / 14.7 V DC
DC
DCC24
20-60 V DC / 13.8 V DC
MORSE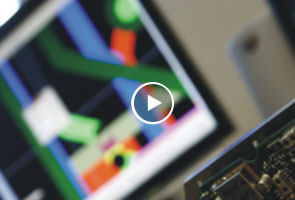 MORSE is an advanced communication system based on hardware and software components developed and manufactured
by RACOM: radio modems MR400, GPRS/EDGE/UMTS
router MG100i, Controller MC100, Router MRouter and Virtual
router WALRUS.
MORSE communication system has been originally designed for wireless data transfer using radio channel,
however any transmission medium may be used (IP, GSM…). Because of that, MORSE can be used for all kinds of
applications from point-to-point to extensive hybrid networks.
The MORSE system is ideal for applications requiring frequent transmission of short messages with a minimum response time.
MORSE system
Interface protocols
MORSE excels over other similar communication systems in its method of
implementation and the range of protocols offered on the user interface of MR400
radio modems and MG100 GPRS modems. There are 77 standard and company protocols
available and the implementation of others is pending upon requests from
users.
Utilities
A comprehensive set of diagnostics and configuration tools for the MORSE network. These
tools allow users to configure, diagnose and test individual components as well as whole networks,
both locally and remotely. They are available free of charge at www.racom.eu, for both Windows and Linux OS.
| Name of utility | Characteristics |
| --- | --- |
| SETR | setting parameters, diagnostics and maintenance |
| MEMCP | downloading firmware |
| NETLOCK | locking and unlocking hardware components |
| NETCONF | uploading and downloading configurations |
RANEC
RANEC is a comprehensive, modular package of HW and SW designed not only for managing and diagnosing MORSE networks, but also for their design, development and servicing:

RanecBase is a set of programs which allow users to operate a conventional Network Management Centre on the MORSE network, e.g.:
to monitor activities in the MORSE network in real time and via RanecClient to display the immediate status of individual network points (communication status on/off, running on back-up supply, etc.)
to send e-mails or SMS messages in case of alarms
to periodically save statistical data from individual sites of the network (e.g. signal strength, response time, number of transferred / repeated / lost packets on all channels [serial, Ethernet, radio], internal temperature, voltage, noise, etc.) to the MySQL database
to change the configuration of individual MORSE devices on-line
RanecAdvanced is an auxiliary module to RanecBase designed for advanced MORSE network users, particularly RACOM partners. This module integrates tools for:
network design and development
working with a digital terrain model
displaying signal coverage of a territory from fixed points and mobile device
automatic detection of the topology of a running network
detection of radio network configuration errors (e.g. time synchronisation) and signal propagation problems
RanecClient is graphical client for managing RanecBase and RanecAdvanced, and for displaying the data provided by these modules. In a LAN environment an unlimited number of RanecClients can be started simultaneously to one RanecBase or RanecAdvanced. RanecClient is supplied for OS Windows and Linux.
MServer is a server supplied for MORSE networks. Among others all programs from the RANEC package
run on it. OS Linux and MySQL database form its base. In case when the server runs on MS Windows,
all packages can be installed in a virtual machine like (e.g. VMware).
MRemote is a remote access module for the MORSE network. It can be run within the RANEC package and can be used
for remote access to a MServer as well as other RACOM devices in MORSE networks. MRemote can be
implemented according to specific customer situations and wishes.
Download
Datasheets
Datasheet MR400 - A3
MR400_data_A3.pdf
1 800 kB
2012/09/11
Datasheet MR400 - A4
MR400_data_A4.pdf
978 kB
2012/09/11
Product codes
Narrowband radio modems - MRxxx, MDxxx
mr400_znac_a.pdf
22 kB
2014/07/23
Wideband radio modems - MXxxx, MWxxx
mw160_znac_a.pdf
22 kB
2014/07/23
HW manuals
Narrowband radio modems, Full-duplex - MD400, MD300, MD160
md400-m-en.pdf
919 kB
2015/09/15
Narrowband radio modems, Half-duplex MR400, MR300, MR160, MR070
mr400-m-en.pdf
1 666 kB
2015/09/15
Wideband radio modems, Full-duplex - MX160
mx160-m-en.pdf
1 092 kB
2015/09/15
Wideband radio modems, Half-duplex - MW160
mw160-m-en.pdf
970 kB
2015/09/15
Approvals
CE MD160
md160-d-en.pdf
49 kB
2008/05/07
CE MR070
mr070-d-en.pdf
46 kB
2009/12/22
CE MR160
mr160-d-en.pdf
69 kB
2009/06/23
CE MR300
mr300-d-en.pdf
56 kB
2007/06/11
CE MR400
mr400-d-en.pdf
69 kB
2008/11/20
CE MX160
mx160-d-en.pdf
209 kB
2007/04/25
E8 MR070, MR160, MR300, MR400, MD160, MD300, MD400, MX160
homologace_E8.pdf
340 kB
2008/10/29
FCC MR400
mr400-f-en.pdf
131 kB
2011/05/24